Seen this cheaper elsewhere?
Call us on 03333 11 00 66
Fully managed switches give you total control over all devices connected to the switch. Managed switches offer a varying array of interfaces to control various aspects of the switch, from adjusting port speed to increase network efficiency to creating and modifying VLANs.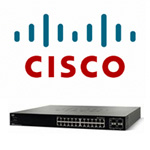 Cisco Managed Switches
Cisco delivers a comprehensive portfolio of switching solutions for Borderless Networks, data centers, and smaller businesses. These solutions are optimized for a wide range of industries, including service providers, financial services, and the public sector.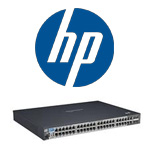 HP Managed Switches
If you want a network that provides out-of-the-box, plug-and-play simplicity, yet is comprehensive, reliable, and secure to support your quickly evolving business, then take a look at the wide range of HP networking managed switches.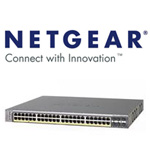 Netgear Managed Switches
NETGEAR delivers innovative switching solutions to consumers, businesses and service providers without the cost and complexity of big IT. NETGEAR Fully Managed infrastructures seamlessly connect end-users, converged services, servers and storage across highly flexible core, distribution and access layers.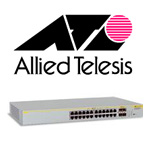 Allied Telesis Managed Switches
Allied Telesis engineers high-performance, high-quality, future-proof products to meet all of your cutting-edge voice, video and data networking needs, without breaking your budget. Their strength is in producing efficient, streamlined, powerful products that will last for the life of your network and deliver the highest-possible return on your investment.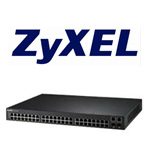 ZyXEL Managed Switches
ZyXEL switch solutions have mission-oriented design and a complete product portfolio to offer the best-fit solutions for customers. The solutions meet not only SB and SMB needs, but also requirements of different vertical markets.
Huawei Managed Switches
Huawei network switches are easy to install and easy to maintain. They can help enhance security, operability and service scalability, with lowered investment cost.
Servers Plus is a subsidiary of Target Components Ltd. registered in England No. 3113281.