Seen this cheaper elsewhere?
Call us on 03333 11 00 66
Blade Servers offer space and power saving over rack mounted servers thanks to the high density form and flexible design.
Easy to maintain and support blade servers are a popular choice for any high demand resource and offer flexibility to grow with business needs.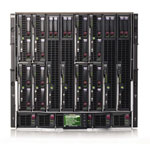 HP C7000 Blade Enclosures
The BladeSystem c7000 enclosure provides all the power, cooling, and I/O infrastructure needed to support modular server, interconnect, and storage components today and throughout the next several years. The enclosure is10U high and holds up to 16 server and/or storage blades plus optional redundant network and storage interconnect modules.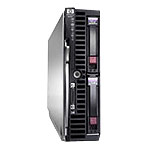 HP ProLiant BL460c Blades
The HP ProLiant BL460c server blade continues to provide enterprise class features for high performance and reliability without compromising energy efficiency or density.
Servers Plus is a subsidiary of Target Components Ltd. registered in England No. 3113281.