Seen this cheaper elsewhere?
Call us on 03333 11 00 66
HP Storage Options...
What is a 'VSA'?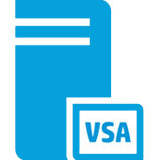 VSA stands for Virtual Storage Appliance - A storage array running in a VM on an existing server.
HP ProLiant Gen9 servers with HP StoreVirtual VSA offers a simple, open and efficient software-defined storage solution without the complexity of dedicated storage hardware.


HP StoreVirtual VSA enables you to transform server's internal or direct-attached storage into a fully featured shared storage array—without the cost and complexity associated with dedicated storage. This simple solution can enable your business to reduce storage costs by 80%, reduce datacenter footprint by 50% and save 60% on power & cooling.
It is ideal for cost-sensitive small businesses who need easily manageable network storage.
Investing in an Intel-based server? Get 1TB StoreVirtual VSA license free of charge! see details
What is a 'MSA'?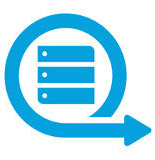 MSA stands for Modular Smart Array - One or more enclosures that can scale to meet your needs, now and in the future.
The MSA is one of the most versatile storage platforms on the market. With advanced features such as Thin Provisioning, Sub LUN Tiering, Wide Striping and encryption, HP has brought enterprise-class features to the SMB market. Use cases can be endless, ranging from virtualized shared Storage to backup targets and sand box testing.


Simple – Shared storage without the learning curve and minimal IT Skills. If you can manage a Proliant Server then you can manage the MSA.


Affordable – Setting new levels of affordability in storage, whether you need to optimise cost or improve performance.


Fast – Proven fourth-generation MSA architecture built for speed with faster processors, 2x cache and Flash capability.


Futureproof – Expandable and upgradable with Data-in-place upgrades ensuring your investment is protected.

Servers Plus is a subsidiary of Target Components Ltd. registered in England No. 3113281.