Seen this cheaper elsewhere?
Call us on 03333 11 00 66
Prebuilt Cryptocurrency Mining Rigs
Want to mine your own Ethereum, Bitcoin, Litecoin or other cryptocurrency? We've got the mining rig for you...
Built in-house by our expert team of system builders, who have over 30 years experience of building PCs, in a purpose built Anti Static room. The Servers Plus HASHbox uses a purpose-built enclosed GPU mining case with support for up to 8 full length graphics cards. Each system is stress tested for 4 days to ensure optimal performance.

Specifications:
Processor: Intel Celeron G3930 2.9GHz Dual-Core
Mainboard: H110 Pro BTC+ ATX Crypto Mining Mainboard
Memory: 8GB DDR4-2133 DIMM System Memory
Storage: 120GB Solid-State Drive
PSUs: 2 x 1000W Cooler Master Silencio 80 PLUS Gold PSUs
Cooling: 6 x 120MM Industrial 3000rpm High Performance Fans
OS: Windows 10 Home 64-bit
Warranty: 1 Year Labour, 2 Years Parts (UK only)
GPU Options:

8 x GeForce GTX1080
6 x GeForce GTX1080
6 x GeForce GTX1080Ti
4 x GeForce GTX1080Ti
8 x GeForce GTX1070
6 x GeForce GTX1070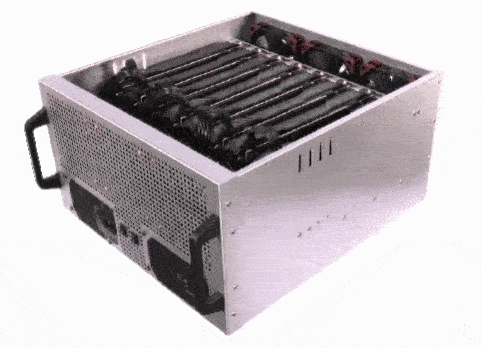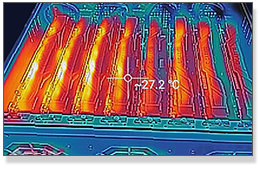 Exceptional cooling for maximum performance and bulletproof reliability

The HASHbox has been designed with cooling in mind. Three 120mm industrial-performance high-flow fans sit along the front of the chassis to draw cold air into the system, and another row of three sit at the back to expel hot air. After a 4 day test with all GPUs at full load, nothing in the system is over 60'c.

To achieve similar levels of cooling, many other mining rigs use a 'frame' chassis which leaves system components exposed - This isn't ideal as this increases the noise level, exposure to dust, and is a potential hazard to children or pets. The HASHbox uses a fully enclosed chassis.

What is cryptocurrency?

Cryptocurrency is a digital-only currency based on blockchain technology for security. There are many different cryptocurrencies available, with more being launched every day. Currency is held in digital wallets which manage your payments and receipts.

The blockchain technology that underpins cryptocurrency is a distributed database or ledger held across a vast network of computers. Records of transactions are processed across multiple computers so security is maintained and tampering is virtually impossible. Essentially when a system is 'mining' cryptocurrency one of the jobs it is doing is monitoring and validating these transactions. You are rewarded for this processing time with a portion of the cryptocurrency.
How do I 'mine' cryptocurrency?

The method of mining differs depending on the hardware you use, but essentially once you've created a digital wallet at an online cryptocurrency exchange you're able to mine your coins into it using your preferred method: -
GPU Mining - Essentially a PC system modified with multiple powerful graphics cards which can undertake the hard work of mining cryptocurrency. Can mine multiple cryptocurrenciesand hardware holds value well.


ASIC Mining - Dedicated headless microsystems that are built to mine one particular currency as efficiently as possible. It is extremely difficult to re-purpose at a later date.


Cloud Mining - No hardware needed, mining is done in the cloud on rented processing platforms. No hardware outlay required but smaller profit margins (if any) due to cost of cloud service.
Which is the best cryptocurrency to mine?

It is impossible to say which cryptocurrency is going to give the biggest gains at any one time. There are many price trackers such as coins.live which list the major cryptocurrencies and their price changes over time.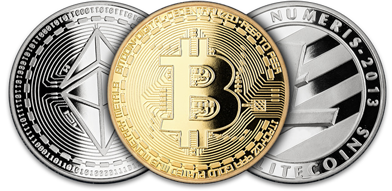 Top ten cryptocurrencies by popularity: -
Bitcoin (BTC)
Ethereum (ETH)
Ripple (XRP)
Bitcoin Cash (BCH)
Cardano (ADA)
Stellar (XLM)
Neo (NEO)
Litecoin (LTC)
Eos (EOS)
Nem (XEM)
Can my computer mine cryptocurrency?

To mine cryptocurrency profitably it is vital that powerful yet energy efficient systems are used. You can download and run mining software on your home computer but it is unlikely to be profitable. Dedicated ASIC miners such as the Antminer S9 are very energy efficient but are tied into a particular cryptocurrency and can not be upgraded at a later date. Instead, we recommend bespoke mining rigs packed full of powerful yet efficient graphics cards (GPUs) which are ideally suited to the task. As such we have created a range specifically for this purpose.
We can build bespoke systems to meet your needs!
Speak to us today on 03333 11 00 66
Servers Plus HASHbox Miners currently available.
---

Servers Plus is a subsidiary of Target Components Ltd. registered in England No. 3113281.