Seen this cheaper elsewhere?
Call us on 03333 11 00 66
Desktops PCs

Desktop PCs are a vital component in any business. THey provide a reliable and expandable platform for the workforce, and have a longer life-span than laptops. It is important to get the right desktop for your business needs.

If you require assistance in choosing the best solution for your business please contact our technical sales team on 03333 11 00 66.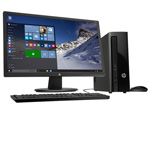 All Desktops
All Desktop PCs

See the full range of business desktops currently in stock. Featuring Windows Professional software, these desktop PCs are ideal for joining your business domain.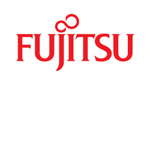 Fujitsu Desktops
Fufitsu Desktops

Fujitsu have created a wide range of versatile and reliable desktops that are ideal for home and work use, with specifications and prices to suit every scenario.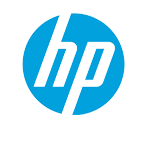 HP Desktops
HP Desktops

Available with powerful Intel and AMD processors these Hewlett Packard desktops are ideal for home or office use. With a variety of space saving forms, HP Business machines are amongst the most popular desktops on the market.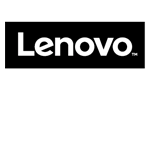 Lenovo Desktops
Lenovo Desktops

Lenovo are the Manufacturers of the leading IBM ThinkCentre brand, offering a wide range of ThinkCentre desktop computers, for home and office users alike.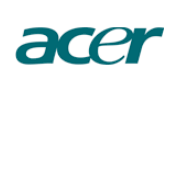 Acer Desktops
Acer Desktops

Fuelled by top-notch components and technologies, the Veriton Series gives you the resources to handle challenging office tasks and oversee company assets.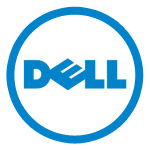 Dell Desktops
Dell Desktops

Serious business - Dell OptiPlex business PCs are designed specifically for networked environments, delivering quick set-up time, easy management and troubleshooting features, and are backed by corporate-class support.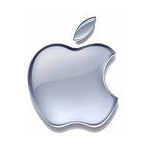 Apple Desktops
Apple Desktops (iMac)

The Apple iMac takes performance and design right to the edge. Featuring the latest Intel processors it's an advanced, elegant all-in-one computer that's as much a work of art as it is state of the art.

For full details please contact our sales team on 03333 11 00 66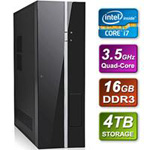 ServersPlus Pre-Built Desktops
Servers Plus Pre Built Desktops

Built in-house by our qualified system builders and using only branded high quality components, these desktops offer a high specification and high reliability backed by a 3 year warranty.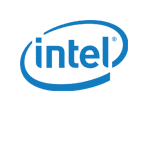 Intel NUC Devices
Intel NUC

The Intel NUC family puts the world in the palm of your hand. Featuring powerful Intel processors on a four-by-four-inch motherboard enclosed in a tiny case, this next-generation compute kit is big on performance yet surprisingly small in size. From digital signage to customer service kiosks, from home theater systems to digital jukeboxes, Intel NUC is an intelligent device for small spaces or anywhere else you can imagine.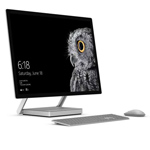 Microsoft Surface Studio
Microsoft Surface Studio

The new Microsoft Surface Studio is an entirely new device designed for the creative process. Its roomy and adjustable 28-inch PixelSense Display provides a huge canvas for all kinds of work. Position it upright to sketch, paint, and edit photos, or lay it flat to draw on it like a drafting table.



Servers Plus is a subsidiary of Target Components Ltd. registered in England No. 3113281.