Seen this cheaper elsewhere?
Call us on 03333 11 00 66

AmpliFi Whole Home WiFi
Not Just a WiFi Router, It's a Mesh WiFi System
AmpliFi is more than a common home router: it's the ultimate WiFi system. With turbocharged 802.11ac WiFi, AmpliFi utilizes multiple self-configuring radios and advanced antenna technology to bring ubiquitous Wi-Fi coverage to any home.
Beautifully Designed
AmpliFi's uncompromising industrial design is meant to complement your home. Show it off proudly; your router is no longer something to hide.


Utilizing MeshPoint HD Technology
AmpliFi provides enterprise-strength network capabilities with at-home simplicity. Just unbox the mesh points and plug them in to any standard outlet. With two in every package, boosting your signal strength couldn't be easier.
Maximum coverage thoughout the house...
House Type: 3 split-level story, 6 bedroom, 4100 sq.ft
Devices: 4 smart tvs, 3 computer, 2 ipads, 5 smart phones
"With our old wireless router we had a hard time getting any signal in our extension."

"We had our router on our main floor and experienced difficulty getting a good signal in our basement at the opposite end of our home due to the distance. When using the amplifi signal strengtheners we had a much stronger signal."

"The home wi-fi that has been installed in my home has now given me confidence that I can do some of my work from home."

Configured effortlessly via your mobile...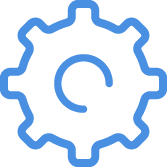 Simple setup
Download the app and set up your unit in under 60 seconds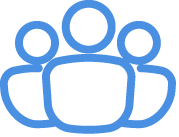 Know your network
Easy guest access lets you keep track of who's on your network, who's off, and how much they're using.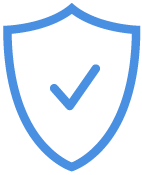 Stay secure
Keep track of all of your network security with constant reporting.

Fast diagnosis
If there's ever a network problem, just figure it out on your app.


Ubiquiti AmpliFi products in stock now...
---

Ubiquiti AmpliFi AFI-HD-UK Mesh Whole Home WiFi Router System - 3 Pack see details
£292.29
ex. VAT
£350.75
inc. VAT
IN STOCK

Ubiquiti AmpliFi AFI-P-HD-UK HD Additional Meshpoint see details
£95.93
ex. VAT
£115.12
inc. VAT
IN STOCK
Manu. part ID AFI-P-HD-UK

Ubiquiti UniFi AFI-G-UK AmpliFi Mesh Gaming WiFi System see details
£284.45
ex. VAT
£341.34
inc. VAT
IN STOCK

Servers Plus is a subsidiary of Target Components Ltd. registered in England No. 3113281.