Seen this cheaper elsewhere?
Call us on 03333 11 00 66
Fujitsu Primergy Servers
Here at Servers Plus, we bring you a great selection of Fujitsu Primergy servers at competitive prices. Be sure to browse our selection of models below to find the perfect servers for your needs.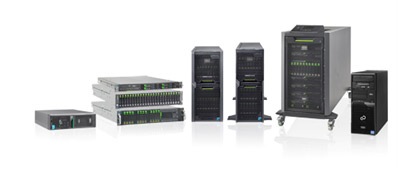 Why buy a Fujitsu server?
Built & tested in Germany, with Japanese innovation in the design
Server expertise and experience spanning well over 30 years
A wide range of solutions, from the MX130 to some of the largest mainframes in the world
Fujitsu servers are simple to install and configure. Every model comes with installation discs to make things easy.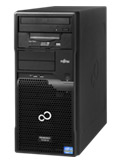 Fujitsu PRIMERGY TX1310
A single-socket server perfect for SMEs looking to invest in their first server. Offering high availability, data security and incredibly efficient power supplies, the TX100 S3 is the ideal first step on the ladder.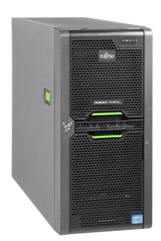 Fujitsu PRIMERGY TX140
With a maximum of 8TB internal storage, the TX140 S1 makes a great file server for small to medium sized businesses. With the addition of a conversion kit, the TX140 can be rack mounted to save space in dedicated server and storage environments.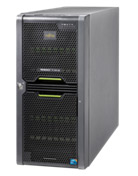 Fujitsu PRIMERGY TX200
Built with expandability, performance and efficiency in mind, the TX200 is the perfect base for a virtualized, departmental, email or web server. It offers the perfect balance of price and performance.

Fujitsu PRIMERGY RX100
If you're looking for high availability and scalability in a 1U chassis, look no further than the RX100 S7. It features dual gigabit LAN, and supports redundant fan and power supplies.

Fujitsu PRIMERGY RX300
A reliable basis for virtualized scenarios, the 2U RX300 S6 offers maximum expandability combined with a well engineered chassis designed to remove I/O bottlenecks.

Servers Plus is a subsidiary of Target Components Ltd. registered in England No. 3113281.