Seen this cheaper elsewhere?
Call us on 03333 11 00 66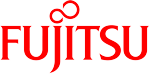 Introducing the Fujitsu PRIMERGY TX1310 M3
The ideal first Tower Server for your essential workloads
The FUJITSU Server PRIMERGY TX1310 M3 is a versatile and affordable mono-socket platform designed for Small and Medium Enterprise (SME) needs. It features the latest Intel® Xeon® E3-1200 v6 product family, Core™ i3, Pentium® and Celeron® processors and up to 64 GB DDR4 memory for essential computing needs.
Its compact new chassis offers the right mix of storage and scalability for essential SME workloads at the right price, with support for up to four 3.5-inch storage drives (40TB max.) and four PCIe Gen3 slots.
The server is also easy to service with a screw-less chassis and hard disk quick-release capability. Silent operation makes it perfect for standard SME deployment requirements, such as showrooms or offices.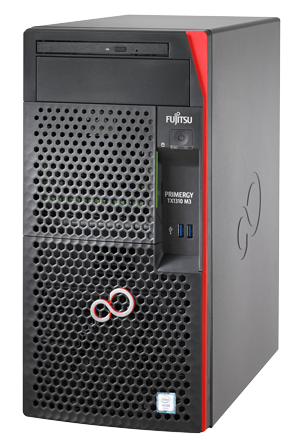 Usage Scenarios
File/Print server


Communication applications: Mail & Messaging, collaboration


Infrastructure and admin console applications


Light office, industry applications


Point of Sale Applications


What's New
All new design for basic SME needs. Enhanced performance and serviceability, at the right price


Right sized compute for essential workloads. Range of options including Intel® Xeon® E3-1200 v6 product family processors, plus Core i3, Pentium and Celeron processors


Up to 64GB latest generation DDR4 main memory


Robust storage for basic SME needs with up to 4x 3.5-inch SATA drives, and onboard RAID (0,1,10)


All-new 4xPCIe Gen3 slots (+2 Gen 3 slots versus previous generation) for growth potential


Enhanced serviceability with new 3.5-inch cold-plug drives and screw-less chassis design


Support of Cool-safe Advanced Thermal Design with server operation up to 40'C ambient temperature
Up to £235 cash back this month
Purchase a Fujitsu PRIMERGY TX1310 M3 this month along with qualifying ROK software and a warranty upgrade and claim up to £235 cash back! See here for more details.
Fujitsu Reliability Promise
Fujitsu develop their products to meet the highest standards in both quality and technology. They are so sure of the excellence of their servers, SANs and CELSIUS Professional Workstations that they have created their Reliability Promise: should a hardware defect covered by the Fujitsu Standard Warranty for your server, SAN or CELSIUS Professional Workstation occur within one year of purchase they are offering customers a repair and a full refund of the purchase price*. (Note - Hard disk drives will not be included within the reliability promise and will be managed under standard warranty). See here for more details.
Intel, the Intel logo, Xeon, and Xeon Inside are trademarks of Intel Corporation or its subsidiaries in the U.S. and/or other countries

Servers Plus is a subsidiary of Target Components Ltd. registered in England No. 3113281.