Seen this cheaper elsewhere?
Call us on 03333 11 00 66
COVID-19 Update: We are available on the phones, taking orders and delivering as normal to help support you and your business whilst ensuring the safety of staff.

Get Hewlett Packard Enterprise ProLiant server solutions quoted, configured, delivered and installed by our dedicated team of accredited solutions experts to save you time and money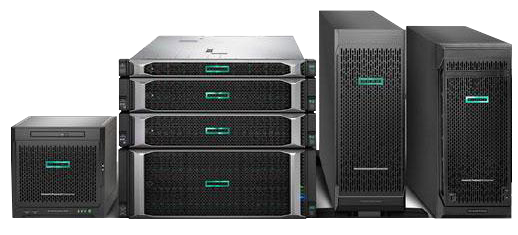 ProLiant Servers from Hewlett Packard Enterprise provide a complete infrastructure that support both your business objectives and your business growth.
As server solutions specialists with over 10 years experience, Servers Plus have a dedicated team of accredited sales and pre-sales professionals to help get you the right solution for your requirements, at the right price.
We can even build it for you - We have a dedicated dust-free and ESD-controlled environment and a team of HPE accredited technicians who can build and test your complete server solution prior to shipping. If for any reason a component in your build fails, we handle the replacements on your behalf to ensure the solution you or your customer receives is fully configured and working out of the box.
Now with up to £900 cash back this month with HPE ROK software
Purchase a qualifying HPE ProLiant Gen10 server this month with Windows Server 2019 Standard, Datacenter or Essentials software (HPE ROK) and claim up to £900 cash back!
Qualifying HPE ProLiant servers with Intel Xeon processors qualify for up to £450 cash back - see detalis
Qualifying HPE ProLiant servers with AMD EPYC processors qualify for up to £900 cash back - see detalis
Save time and money with a HPE ProLiant configured solution from Servers Plus - If you're interested speak to us today on 03333 11 00 66
Some popular HPE ProLiant Gen10 servers in stock now...
---

Servers Plus is a subsidiary of Target Components Ltd. registered in England No. 3113281.