Seen this cheaper elsewhere?
Call us on 03333 11 00 66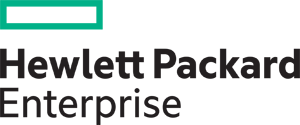 HPE Renew
Affordable, remanufactured products, that are as good as new.
HPE Renew offers a comprehensive portfolio of quality HPE remanufactured products at very attractive prices. All HPE Renew products are covered by the original HPE warranty, service and support options.
1. Great Value for Money
HPE Renew products offer the same reliability and performance as new HPE products, but for at least 15% less than the cost of the equivalent new product, in addition to the great range of promotions. If you have a limited IT budget, HPE Renew is the perfect alternative - high quality solutions at a lower cost.


2. HPE Certified Quality
All HPE Renew products undergo a complete HPE remanufacturing and testing process, fully restoring them to meet HPE certified standards. It is only then that they qualify for full HPE warranty - guaranteeing HPE quality and reliability and ensuring that they are as good as new.


3. Full HPE Warranty
HPE Renew products are covered by the full same-as-new HPE warranty, so there is no difference between the warranty of a new HPE product and the equivalent HPE Renew product. The warranty starts from the date of purchase and refreshes the original warranty. Additional service and support options are available to complement the original HPE product warranty.


4. Broad Range of HPE Solutions
Whether your organisation is looking to implement a new IT platform or planning to maintain or upgrade your existing one, HPE Renew offers a comprehensive portfolio of high-end enterprise products to fulfil your specific business needs. As HPE Renew products come from sources such as returns, customer demos, factory loaner or trade-in programs, you get access to a wide spectrum of new and even discontinued Hewlett Packard Enterprise technologies.


5. Eco-friendly
Start making sustainable choices for the planet with HPE Renew. By remanufacturing and redeploying returned, loaned or trial units, HPE Renew ensures that these products are fully utilised and don?t end up in landfill. HPE Renew lets you reduce your overall environmental impact while taking advantage of an affordable alternative.
HPE Renew: committed to the past, present and future.
HPE Renew is a worldwide program that started in 1981, boasting a track record of over 30 years longevity and credibility in satisfying customers' needs. Products are sourced from the HPE Demo pool, factory loaner equipment, factory excess, customer returns and trade-ins. Since HPE Renew manages stock wordwide, we can procure for you products from overseas warehouses if they are not stocked locally.

HPE Renew is able to offer solutions using the latest technology, older generation products which are no longer available as new, and everything in between.

Over 80 percent of the HPE Renew product portfolio is less than 12 months old. At the same time, HPE Renew is the single source within Hewlett Packard Enterprise to sell products which are no longer manufactured as new, known as Extended Life Products. HPE Renew can deliver on a wide range of IT needs now and into the future.
What is the difference between HPE Renew remanufactured products and other refurbished products?
The distinction between HPE Renew remanufactured products and other sources of refurbished or used equipment not purchased from HPE or HPE Cerified Resellers is not always obvious.

HPE Renew remanufactured products are fully backed by HPE warranty, and have been remanufactured to be equivalent to new product standards. They carry the same warranty and service optionsas new Hewlett Packard Enterprise products.

On the other hand, refurbished or used equipment not purchased from HPE or HPE Certified Resellers may not be fully tested or certified to meet like-new standards. These products may not be backed by the full manufacturer's warranty.
HPE Renew is for you.
You have a tight IT budget but still want HPE quality – HPE Renew delivers a high performance, low-cost solution when price really counts. HPE Renew products are at least 15 percent below the price of new. Look out for special promotions and you can save even more.

In this fast-paced technology environment, you may not always want to keep up with the very latest technology. HPE Renew allows you to defy time and maintain your existing IT infrastructure, while adding upgrades and expanding to the next generation – at your own pace.

With HPE Renew you can be sure your product has been remanufactured by the original manufacturer and is an extension of the trusted HPE brand. Software, licences, service and support options for HPE Renew products are equivalent to those offered with new HPE products. The products are also loaded with the latest software and firmware revisions.


Servers Plus is a subsidiary of Target Components Ltd. registered in England No. 3113281.