Seen this cheaper elsewhere?
Call us on 03333 11 00 66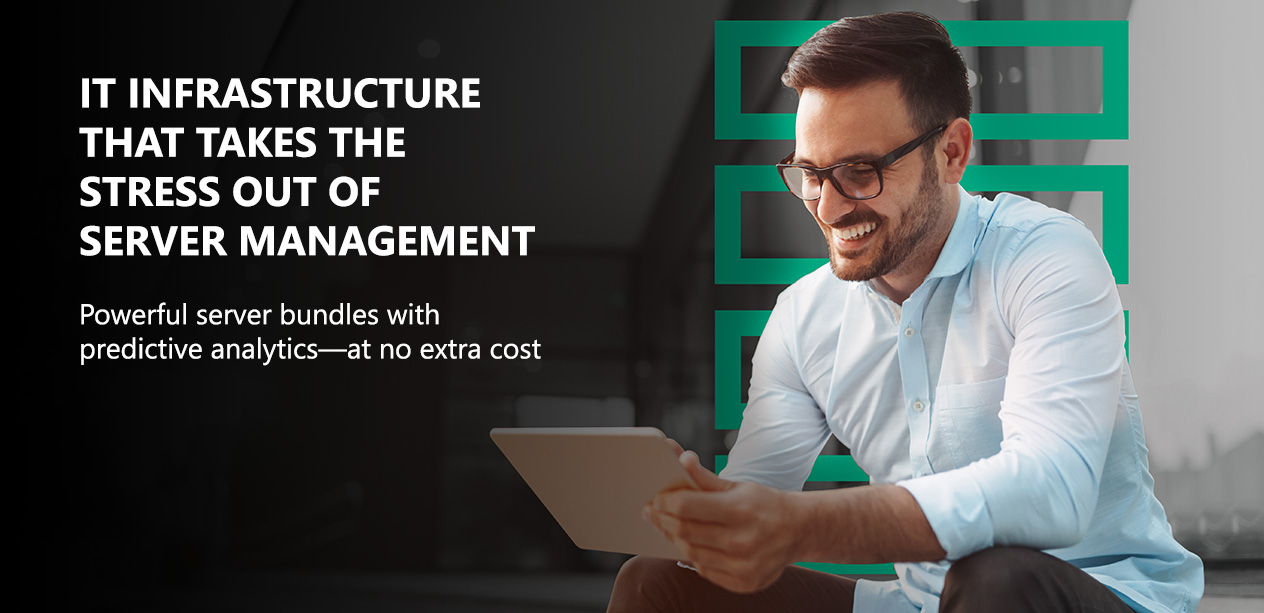 HPE ProLiant Servers with HPE InfoSight™
Take your infrastructure to a whole new level of efficiency.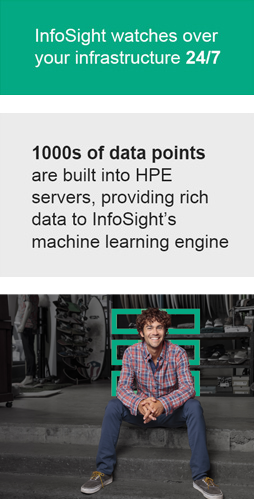 Get started with the most reliable servers on the market, HPE ProLiant, and gain leading AI-driven predictive analytics with absolutely FREE add-on HPE InfoSight in as little as 24hrs.
HPE ProLiant Servers
Our ProLiant servers are multi-award-winning and market-leading in performance and efficiency - giving you the highest standard of infrastructure performance with low operational costs. HPE ProLiant servers feature the latest Intel® Xeon® processors powering your workloads & supporting your business strategy.
Ready to maximise availability, bring down your TCO, and take the pressure off your IT teams?
Place your order for your HPE ProLiant server, supported by HPE InfoSight, today and you can get started on your new path to stronger, smarter infrastructure tomorrow.
What is HPE InfoSight?
Simplify your infrastructure management with the self-monitoring and analytics abilities of HPE ProLiant servers and HPE InfoSight, with automated resource allocation, predictive maintenance, and high performance for low cost.
Detailed telemetry from the world's largest database of infrastructure information


Proactive recommendations from a proactive AI analytics platform


Multi-layer security, both at a hardware, and software level, with single-click recovery


You'll get all this from the most reliable servers in the market and the AI capabilities of HPE InfoSight.

Download the business guide to HPE InfoSight
HPE have put together a handy business guide to InfoSight which explains the benefits to your business that InfoSight has to offer.

You can view this guide by clicking here

Servers Plus is a subsidiary of Target Components Ltd. registered in England No. 3113281.